The Journal of Applied Social Science Research and Practice is an online, peer-reviewed journal designed to promote the dissemination of social science research to inform professional practice in the social sciences. The Journal is published once each year and is housed in the College of Education at Southeastern University, a faith-based university. The journal publishes original scholarship that contributes to the advancement of the social sciences. The editors are especially interested in publications that inform a Christian worldview.
Submissions are accepted year-round for fall/winter publication annually. Currently, the issues are not themed. Authors can submit any time and will be notified of acceptance or rejection within 4 weeks of their submission.
Current Volume: Volume 2 (2020)
From the Editor
Articles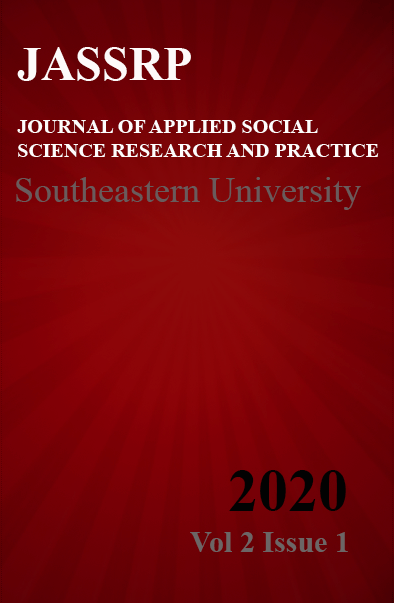 Editors & Reviewers
Senior Editor

Patty LeBlanc, Ph.D.

Editors

Teresa Paton, Ph.D.
Cassandra Lopez, Ed.D.
Nathan Schwartz, MSIS

Reviewers

Cynthia Campbell, Ed.D.
Rita Oates, Ph.D.
Leroy Van Why, Ph.D.
James Anderson, Ph.D.
Ross E. Mitchell, Ph.D.
Janet Deck, Ed.D.
Kelly Hoskins, MS
Peter Althouse, Ph.D.
Kevin Weaver, Ed.D.